On My Mind: 2-9-20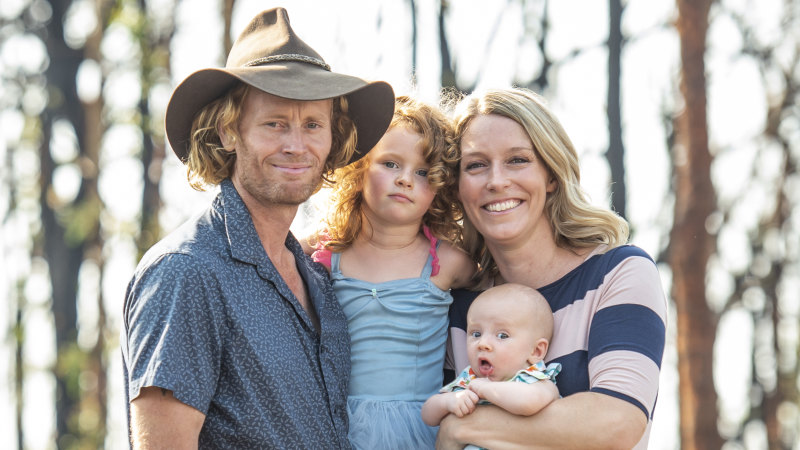 The Thornton-Gosper Family
Smokey -
Did you see the story about the
Australian family
that welcomed a new baby while their home was being destroyed by the bush-fires? They named him Smokey Thomas Gosper. They had originally wanted to name him Smokey after an ancestor of the father, Danny Gosper's, who name was Thomas Roker Gosper (
and
in honor of their deceased dog). Roker means "smoker" in Dutch, and the mother, Rachael Thornton, felt like it was providence. They have an older daughter as well named Mima.
Blu -
I'm really excited for "The New Mutants" to come out, it seems like such a fresh take on the superhero genre. One of the main characters, Dani Moonstar, is being played by actress Blu Hunt. She's only 24, and has had roles in "The Originals" and "Another Life", and is of Lakota ancestry. I've always had a soft spot for Blu/e, especially for a girl.
From Lowell to Chris -
I've been reading Duana Taha's book "The Name Therapist" and one of the stories in it really resonated with me, and made me chuckle. As a little girl she started going by the name Megan for a while, and coming from a family of semi-unusual names, it reminded me a lot of older brother, who has the most unusual one of all. He's Lowell, a Third of his name, and growing up he started going by "Chris" at school. It seems like a rite of passage almost all kids growing up with unusual names go by.
In other news The Beauty of Names now has a
Facebook page
! I'm just getting started on it, but would love to hear from y'all!