Booker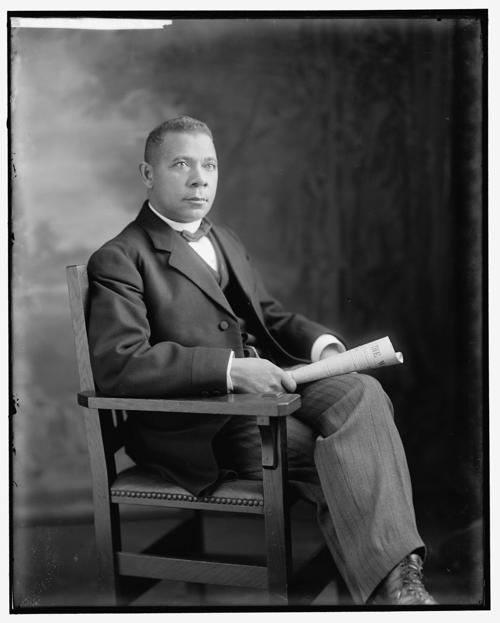 Booker T. Washington
Origin:
English
Gender:
Male
Meaning:
"Book Maker"
Pronunciation:
BUWK-er
Other Forms:
N/A
A surname-name with a plethora of namesakes and a rich history, Booker always shocks me with how unusual it is. Growing up, I knew a Booker who was shy, studious, and polite, and he's always cast the name in a (even more) favorable light for me.
The origin of Booker is quite simple - it was an occupational surname for someone who did something with books, usually a scribe or a binder, and comes from the Middle English "Boker". It hasn't graced the US charts since 1966, in which it ranked #998, making it a rare little gem indeed. Besides Booker T. Washington there are a few other interesting namesakes - Actress Thandie Newton and her husband have a Booker, George Clooney played Booker Brooks on "Roseanne", and most recently Booker Dewitt was the name of the main character in the video game "BioShock Infinite".
Booker T. Washington was born to Jane, an enslaved African-American, and never knew the month, date or year of his birth. He also never knew his father, who was said to have been a white man from a neighboring plantation. He was called just Booker, with no middle name or surname as was common. Under the Emancipation Proclamation his family was freed and joined his mother's husband, Washington Ferguson, who had escaped from slavery during the Civil War. He eventually took the surname Washington in honor of his stepfather, and later learned his mother had given him the middle name Taliaferro at birth, which was not used by their master.
Washington began to teach himself to read and even attended school. As he grew older he worked tirelessly in salt furnaces and coal mines all over West Virginia just to make ends meet. Eventually, he made his way to the Hampton Institute, a school made specifically to educate freedmen.
At 25 he became the first leader of the Tuskegee Normal and Industrial Institute. He bought a former plantation which would become the site of the campus, and taught the students everything from making bricks to growing crops and raising livestock.
He was the leader of the Institute for more than 30 years, and in his career he was an adviser to multiple presidents and reached national fame for his speech "The Atlanta Compromise". His autobiography, "Up From Slavery", published in 1901, became a bestseller. Afterwards, he was invited by President Theodore Roosevelt to dine at the White House.
He sadly died at 59 due to congestive heart failure aggravated by overwork, leaving behind an enduring legacy.