Tyrone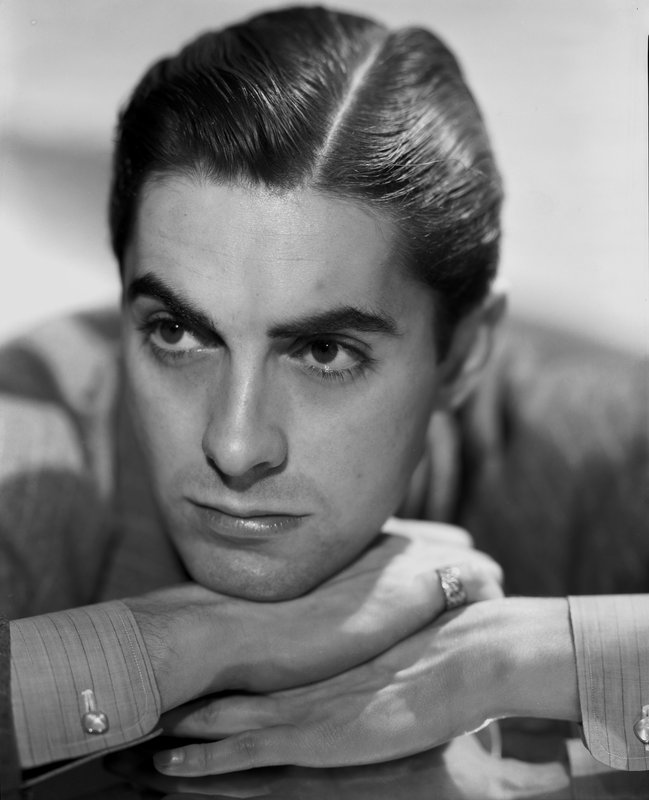 Tyrone Power
Origin:
Irish
Gender:
Male
Meaning:
"Land of Eoghan"
Pronunciation:
tye-ROAN, ter-ROAN, teh-RON
Other forms:
Tyron
If you're a Old Hollywood nerd like me, your first association with this name is probably quite different than most people's - that of devilishly handsome Tyrone Power.
Tyrone Power was born Tyrone Edmund Power III in Cincinnati, Ohio to Helen Emma "Patia" Reaume and Tyrone Power Sr., who was called "Fred". Tyrone was a name that went way back in the family, his father was named after his great-grandfather, an Irish actor and comedian born in 1795 - and that Tyrone came from a Tyrone as well. Power also pronounced his name similar to "teh-RON", instead of the now more common "tye-ROAN". And I don't think it's a huge jump to conclude that their name came from County Tyrone, Ireland, one of the six historic counties in the country.
Tyrone comes from
Tír Eoghain, which means "land of Eoghan" a name it got because it was a conquest of the
Cenél nEógain, a clan of people claiming descent from
Eógan mac Néill, who among many things was claimed to have been a close friend of St. Patrick.
Nowadays most people associate Tyrone as being a "black name", as if that's a bad thing, but I do wonder when it became so popular among black people. There are a couple of different theories I've heard - one being that the Irish and black people were both considered "underclass" and often lived close together and perhaps even married, making the name then prevalent.
A few famous black Tyrone's are Eddie Murphy's reoccurring character Tyrone Green from "Saturday Night Live", Tyrone William Griffin, Jr., better known as rapper Ty Dolla $ign, Footballers Tyrone Berry and Tyrone Mings, and though it's not a person there's also Erykah Badu's song "Tyrone", just to name a few.
Tyrone hasn't been in the top thousand since 2015, and it's highest rank ever was in 1970 when it sat comfortably as #132, twelve years after the death of Power.
* An interesting little note is the names of Tyrone Power's three children:
Romina Francesca Power
Taryn Stephanie Power (Taryn is often cited as a feminine form of Tyrone)
Tyrone Edmund Power IV (Born two months after his untimely death)